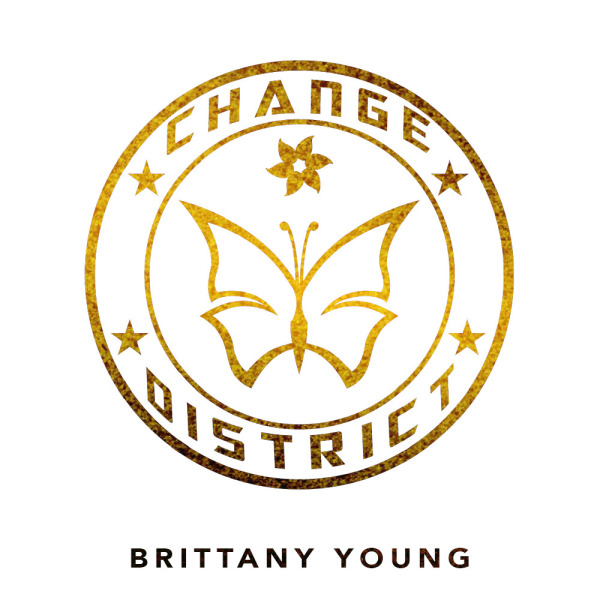 Known for her spoken word poetry and dramatic presentations, Brittany Young taps into her background as an entrepreneur and performance artist to fuel her work as a public speaker, entertainer, teacher, playwright, and all around force to be reckoned with.
In 2014, Young released Change District, a poetry book that she says tells the story of an empowering journey inside the process of transformation, and on Thursday released a spoken word album of the same name. As the album description reads, "Change District is a musical and poetic journey from Broken City, the land of lost dreams and despair, to the Change District, a place that can only be entered through growth and transformation of the mind. It is filled with inspiration, emotion, and transparency." The music on the album was produced by local artist Marcey Yates.
The concept album's content revolves around civil rights, community, and positive change, opening with a vision: "I want my city to be the number one place for black men to thrive, not the number one place for black men to die," a nod perhaps to the research released that exposes Omaha as the most dangerous place in America to be black, (which came as a surprise to many who expected cities like Chicago, Compton, or Detroit to top the list).
Calls for self-made urban movements echo throughout the album, revealing Young's hope for a brighter future, reflected in a verbal style that is as clever and thought-provoking as it is relatable.
Poetic Highlights
"I'm giving a roll call, not to the video vixens but to the real models, the role models, the won't-drop-it-low-on-the-pole models, the won't-give-it-up-just-because-he-can-shoot-a-free throw models, the 'no' means 'no' models."
– "Help Us"

"When our children grow up with more chastisement than empowerment, talk more about what they can't do than what they can, told more about what they do wrong than what they can do right. Explain to me, what's the difference between freedom and slavery when we're convinced that we're unworthy before we even knock on the doors of opportunity? This is a PSA to my community."
– "Voice"

"Losing reception with bad connections and hanging up on the past instead of being hung up on the past."
– "It's Time"

"Change takes time, it doesn't come overnight, but if you're ready to live life in a new way, I invite you to stay. I invite you to start this journey today. We're breathing life to the lifeless, responding to a generation in crisis."
– "Change District"
Listen Now
[bandcamp width=400 height=472 album=2361487889 size=large bgcol=333333 linkcol=ffffff artwork=small]
Buy Now
Comments
comments